Not sure how to start nor where. I had my spring break last week and had too many incidents to write down.
I arrived in Jakarta around the 20 something of March in an evening and the following morning I found my jetlag body in a market shopping with my beloved mother things that we wouldn't find in Doha. Corrections, things with cheap prices. The day after, we drove off to Cimahi, Bandung, to visit my grandma from dad's side. We stayed over night until the next afternoon and found myself in a plane going off to Makassar the next morning. Wow. I couldn't feel my body that day haha.
As soon as we arrived, some of our family members in Makassar picked us up and without blah-blahs, they drove us to the Bantimurung waterfall where the nature was just breathtaking!
The day after, we went up to the higher ground to Malino to see the tea farming and colder air off the Makassar area. For me, it was beautiful as it's something I have seen previously earlier in life but not for my little brother who was born and raised in the Middle East and mostly see sand haha.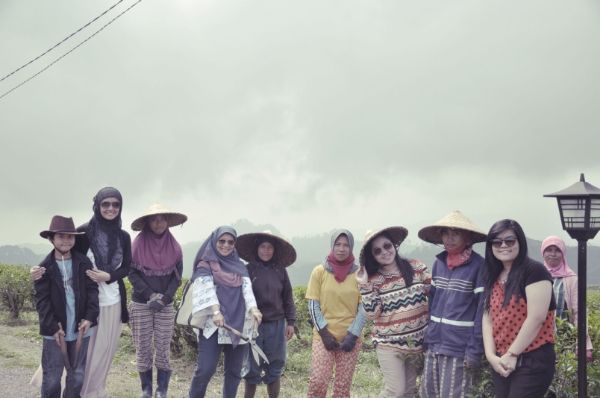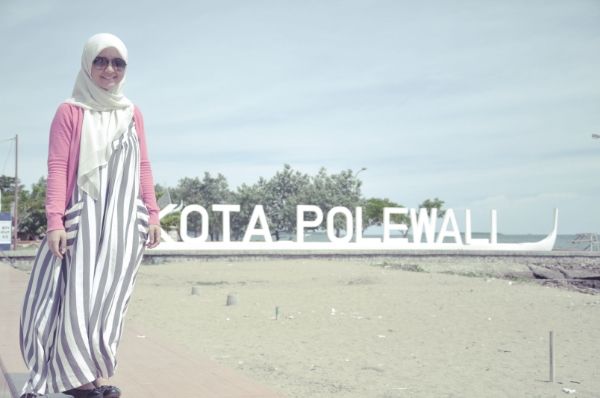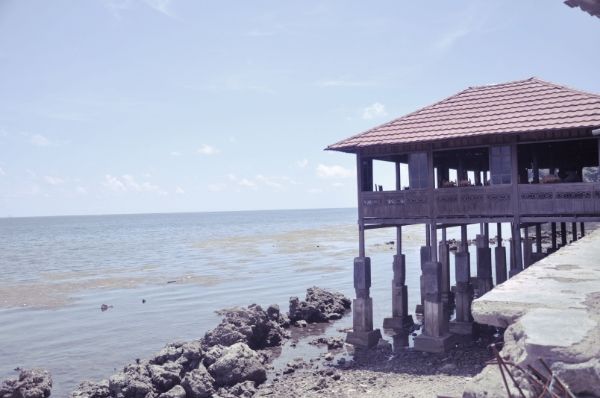 The trip did not just stop there. The third day there, early in the morning, my aunt, uncle, mother, little brother and I took an approximately 6/7 hours drive to the city of Polewali in the Western Sulawesi where a relative's wedding reception was going to be held. Also, it is my maternal grandmother's hometown. I remember being there around 10 years ago where I didn't have any camera to capture the beauty of high lands and beaches just right across it. We arrived during the late afternoon and was greeted in a family's hotel where the wedding was being prepared for the day after.
Just before I thought I was getting my rest, I hear the fuzz of people around the hotel at 5 am in the morning, cooking, getting the venue ready and also doing their make ups while the event is still at 11! haha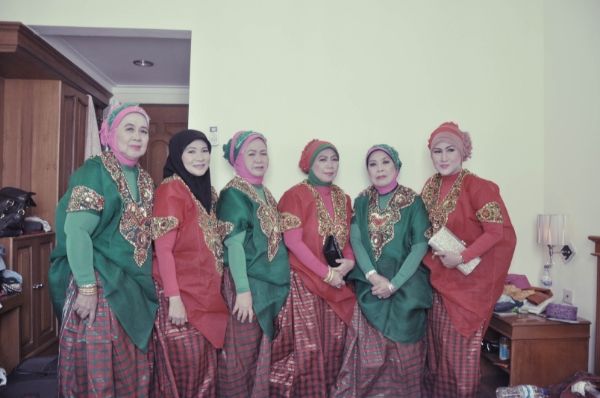 Mummy (in black hijab), grandma and her aunts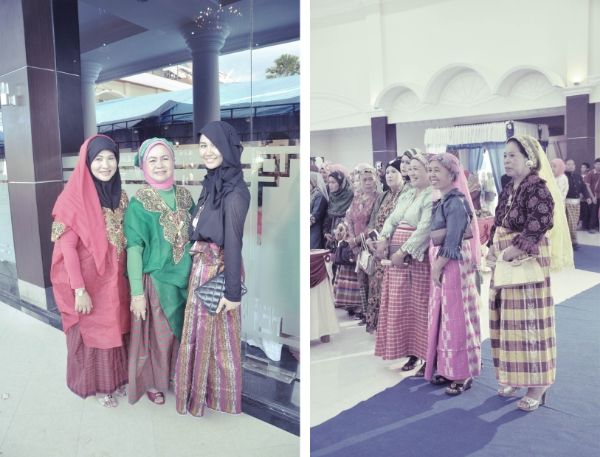 Mum, grandma and I —- Some locals who attended the wedding in local outfits. cutee~
The bride and groom in Baju Bodo
Just before the wedding finishes, we made our way back to Makassar and went to Trans Studio the next morning!
Cute actor in Trans hahahaha
It was fun
I'm so proud of the theme park hehe
After Makassar, I stayed for another few days in Jakarta before heading back to D-town
Hah, what a fun packed spring break
---